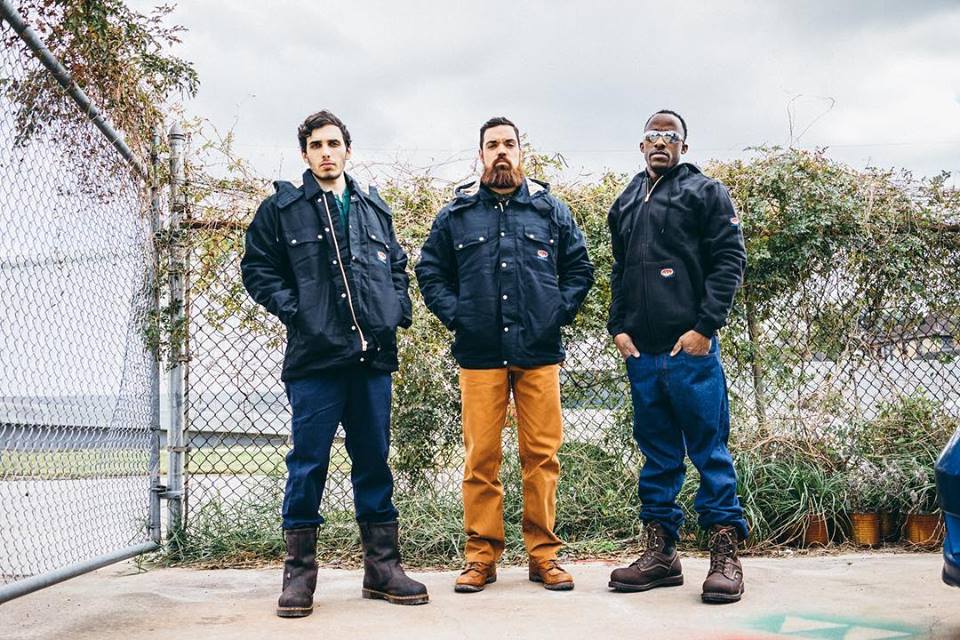 Flame Resistant Outerwear
Working in oil and gas or serving as an electrician, welder or chemical plant employee represent just a few examples of occupations that have a higher fire risk. For these workers, it's essential — and in most cases, required by law — to wear fire flame-resistant clothing to reduces the risk of burns from arc and flash fires and other potential hazards.
D.E. Gemmill Inc. carries flame-resistant (FR) jackets and other outerwear from leading manufacturers such as Rasco and others. We have been a safety partner to demanding industries since 1986 and continue to offer a carefully chosen selection of some of the best FR apparel on the market today. Understanding the needs of our customers from both the hazards they face and the comfort they demand drives the development and refining of our safety product offerings each day. Our flame-retardant jackets and outerwear are no exception.
Our Selection of Flame-Resistant Outerwear
Our broad selection of Rasco FR outerwear encompasses multiple product categories. Browse our current inventory using the links on this page or contact our office directly for assistance:
FR Brown Duck Shirt Jacket: This lightweight Rasco FR outerwear product is rugged enough to withstand the rigors of oil and gas production sites. The comfortable fit allows workers to stay fresh and productive throughout the day without restricting arm movement. The twill lining adds warmth for outdoor work environments. This garment also complies with the Category 2 Hazard Risk requirement
FR Hooded Jacket: This fire-resistant outerwear features a durable outer shell consisting of black and brown duck, navy and camo twill, and cotton denim. You can also choose Modacrylic insulation or cotton twill lining as an option. Two front pockets give you a convenient storage solution for smaller items. The hood is adjustable and removable, enabling you to adapt quickly to changing weather conditions.
FR Insulated Brown Duck Coat: This men's flame-resistant outerwear product from Rasco consists of a pre-washed FR duck outer shell and a comfortable flannel twill lining. Two chest and hip pockets enable you to organize multiple small items and keep them within easy reach. This coat also meets the Category 3 hazard risk requirements.
FR Royal Blue Bomber With Reflective: Consider this protective jacket if you're seeking the ideal combination of warmth, visibility and safety when working in outdoor environments. The outer shell consists of flame-resistant black duck cotton, while the lining features a 100% cotton twill material. It also includes Modacrylic insulation to provide an extra layer of warmth and protection, as well as reflective tape to enhance visibility in nighttime or overcast conditions. 
FR Royal Blue Parka Jacket With Reflective: For workers who spend a lot of time outdoors in winter, this FR Modacrylic-insulated parka has a wind and vapor barrier that provides additional comfort on blustery days. Other features include a 100% cotton twill lining, a detachable hood, two chest and two front hip pockets, and an adjustable waist for a secure fit. High-visibility tape on the front, back and sleeves makes wearers easier to see from all angles.
What to Consider When Buying FR Outerwear Online
NFPA 2112 standards govern flame-resistant clothing and set forth minimum performance and design requirements. Because of this, NFPA 2112-compliant FR jackets and outerwear can be counted on for safety in most situations. Be wary of purchasing any product that isn't rated to this standard or that advertises itself as "heat-proof" or another non-specific term. 
A jacket's arc rating is another important consideration. Arc rating is a measure of the minimum amount of thermal energy necessary to cause a second- or third-degree burn with a 50% probability. The higher the arc rating, the more protection a flame-retardant jacket offers.
FR outerwear should be NFPA 2112-compliant with an arc rating appropriate for the environment and application it will be used in. If you're unsure what a given job or environment requires, contact one of our representatives directly for assistance.
Why Buy FR Outerwear From D.E. Gemmill Inc.?
D.E. Gemmill Inc. is a leading supplier of FR jackets for welders, pipeline workers and others who require warmth and comfort on the job as well as superior protection from thermal incidents. We only offer products that meet our high standards for quality, comfort and value. Our generous return policy makes it easy to shop online with confidence while our affordable shipping options make it convenient, too.
For years, we have specialized exclusively in safety apparel and traffic control products for industrial use. Shop online using the links on this page and place your order today.
If you're in the Central PA area, save yourself the wait for shipping by visiting our York showroom, where you can try on any of our flame-resistant jackets and other outerwear before making a purchase decision. You can also call us at 717-755-9794 or contact us online for more information.