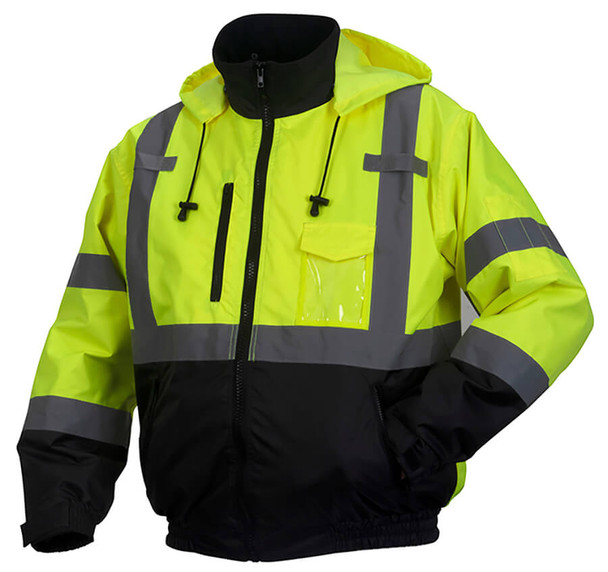 Safety Apparel & Hi Visibility Clothing
Showing 1–9 of 121 results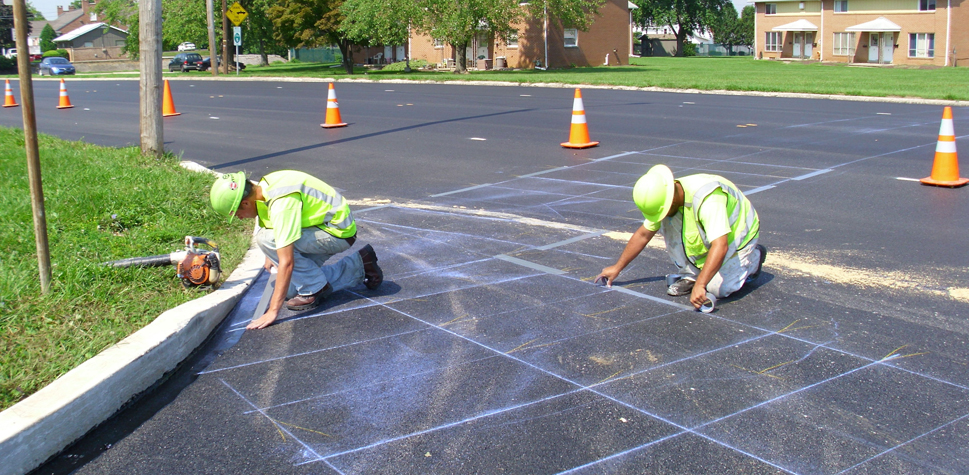 On a busy work site, where safety is on the line, visibility is your first line of defense against an accident. When oncoming drivers and other workers can see a team member clearly, their risk of injury goes down substantially. It's for this reason that most insurers, government contractors and state highway agencies require the use of high-visibility work wear, among other safety precautions. Make sure your work area meets laws and mandates of reflectivity. 
D.E. Gemmill, Inc. carries an extensive selection of safety apparel and high-visibility clothing designed to manage risk and increase situational awareness on high-traffic work sites and other jobs. We carry products made by some of today's leading manufacturers, all of which meet ANSI and related requirements. Review our High Visibility Buying Guide for more information. 
Our Broad Selection of Hi Vis Construction Clothing
We carry an extensive inventory of high-visibility apparel from leading manufacturers with an outstanding reputation for quality, durability and safety. Follow the links on this page to browse our inventory of vests, gloves, footwear and more:
Eye protection: Construction, manufacturing and warehouse workers' eyes are vulnerable to damage from dust, exposure to toxic chemicals, sharp objects and many other hazards. We carry an assortment of eyewear and glasses that provide much-needed protection and are easy to slip on and off as needed.
Flame-resistant clothing: Our collection of flame-resistant shirts, pants, outerwear, overalls and accessories can meet the needs of workers at petroleum or natural gas sites or other locations where arc flashes or flash fires pose a safety threat. This clothing line will also comply with the increasingly stringent OSHA regulations.
Hard hats & head protection: Are your workers susceptible to head injuries from falling objects, flying debris, collisions or other potentially dangerous situations? D.E. Gemill Inc. is your headquarters for hard hats that will reduce the risk and give you peace of mind.

We offer a variety of different types of hard hats.

You can also choose hi vis helmets that make your crew members easier to see at congested sites or when working at night.
Safety & hi vis outerwear: Our selection of high-visibility apparel also includes jackets, parkas, rainwear and gloves that make your teams easier to spot and provide extra protection against the elements. Many products feature reflective materials that are ideal for low-light or cloudy conditions. 
Safety & hi vis pants: Safety pants or leggings go beyond providing protection and increasing comfort — they can also help your company meet ANSI/ISEA requirements. Choose from our extensive inventory of bib-style safety pants, leggings and rain pants that are perfect for road construction projects, warehouses and numerous other indoor and outdoor sites.
Safety & hi vis shirts: Depending on your work environment, your crews may need to wear long- or short-sleeve T-shirts, sweatshirts or lightweight button-down shirts. We carry various versions of these items that meet the Class 1, Class 2 or Class 3 guidelines for hi vis construction clothing. They'll also keep your workers comfortable and productive throughout the day. 
Safety footwear: Keep your workers' feet warm, safe and dry with our assortment of protective rubber overshoes and boots. 
Safety vests: Our reflective vests increase visibility while allowing maximum freedom of arm movement. Their sleeveless design also eliminates the risk of sleeves getting caught in machinery.

We have many work vests with pockets

and pouches for storing small tools, writing instruments, smartphones and other essential job site items.
 Shop the Worksite Safety Experts
High-vis gear is only one of the reasons contractors and road crews trust us with their safety needs. We offer unsurpassed industry expertise and can help you put together a complete package of products for any job. One of our team members would be happy to go over your working requirements and suggest items that will keep your team safe while ensuring you remain compliant with all regulations.
 Shop Online, In-Person or On-Site
D.E. Gemmill, Inc. provides customers with three easy ways to buy high-vis workwear in the Mid-Atlantic region and beyond.
For in-person assistance, visit our brick-and-mortar storefront at 85 N. Belmont Street in York, PA. For speed and convenience, order online through our secure e-commerce portal. For the best of both worlds, request mobile service from our Safety On Site (S.O.S.) van. We'll send a vehicle stocked with everything you could potentially need to outfit your crew directly to your job site.
Whichever way you prefer to shop, count on D.E. Gemmill, Inc. for a carefully curated selection of high-visibility safety apparel and other products at a great price. Visit individual product pages to learn more about available items, including sizing specifications, application information and more. You can also call our office to speak directly with a knowledgeable representative.