Airport Runway Markings & Maintenance in the Mid-Atlantic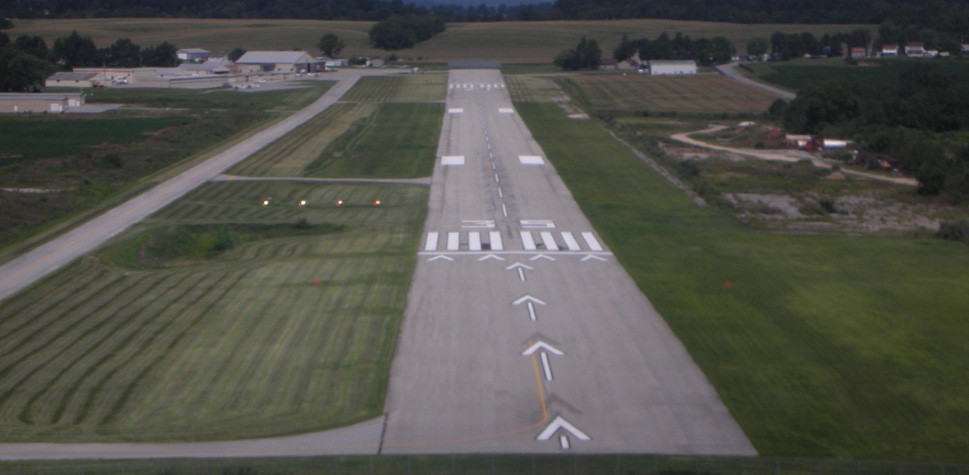 Safety is always one of the highest priorities at any airport. One of the key elements ensuring safety is accurate and highly visible pavement markings. Proper runway markings and runway striping make it easier for pilots to navigate and greatly decreases mistakes and violations. D.E. Gemmill understands the importance of this and brings the necessary knowledge and experience to make sure all airport runways are marked with the highest accuracy to ensure the safety of air crews and passengers.
D.E. Gemmill currently focuses on Small and Medium size airports local to our surrounding area. Over the years we completed airport runway markings at the York and Carlisle Airport.
Our services include, but are not limited to:
Runway Marking
Taxiway Marking
Gates, Aprons and Ramps
Displaced Thresholds
In addition to airport striping, we also do:
Rubber Removal
Surface Preparation
Airports are not just for airplanes. Along with runways, D.E. Gemmill also has expertise in painting helipad markings. Look to us for:
Hospital Helipad Painting
Business Helipad Painting
Commercial Helipad Painting
Rooftop Helipad Painting
Ground Level Helipad Painting
From Aiming Points to Landing Points, we can paint your helipad markings that meet and well exceed FAA guidelines with our non-slip paint. Recent helipad painting projects we have done include York Hospital, Hanover Hospital, and Memorial Hospital.