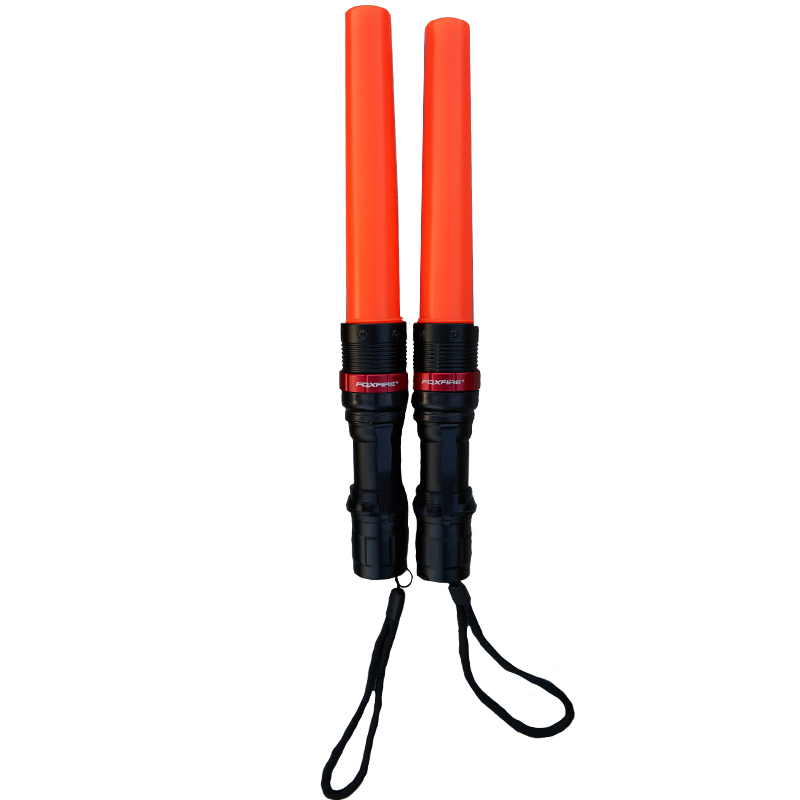 Personal & Vehicle Safety Lights
Automotive Warning and Emergency Lights
Lights you can store in your vehicle in an emergency are beneficial for several reasons. Attaching emergency lights to your cars, trucks and gear can help you stay safe when night falls.
Benefits of Emergency Vehicle Lights
Lights warn other drivers of the potential dangers or accidents ahead. Drivers approaching from any direction can see the warning lights in your car window or your hands. By alerting other individuals, you and fellow first responders can safely complete your job. You also increase how much you can see at night as well.
Any first responder attending to an accident or other emergency should be able to see what they are doing. However, sometimes location, weather and time of day affect visibility patterns. With carryable and wearable safety lights, you can see more of your surroundings and quickly attend to the situation. Our batons help you to be seen and direct traffic, too.
Features of the Best Emergency Vehicle Lights
Although most emergency vehicles have built-in emergency lights, additional ones are beneficial. We offer portable, multifunctional lights, meaning any first responder can use them. The emergency lights we carry include:
Brooking Industries Microbar Mini MB30 Series Lightbar: This lightbar is only one inch tall, meaning you can easily store it in small places in your car, jacket or supplies box. It has a total of 23 flash patterns for optimal visibility. These lights are weather- and vibration-resistant. 
Guardian Angel Elite Wearable Safety Light: These lights are easy to use and wearable, allowing you to attach them anywhere on your uniform when on duty. The Guardian Angel lights are visible from up to five miles away. There are four brightness settings, and it has a rechargeable battery.
Guardian Angel Micro Wearable Safety Light: The micro Guardian Angel light packs many of the features of the full-size model into a smaller device. It has a built-in mounting system so you can take it wherever you need it.
Traffic Safety Baton Kit: LED batons from Foxfire help you monitor and direct traffic. They offer visibility for up to half a mile, and they can fit inside your pockets.
Enhance Safety With Lights From D.E. Gemmill Inc. Today
D.E. Gemmill Inc. has worked in this industry since 1986. We have the expertise to help you find the automotive warning and emergency lights you need. Browse our emergency lights inventory above today or contact us for more information.