Temporary Traffic Control in Central PA & Surrounding Areas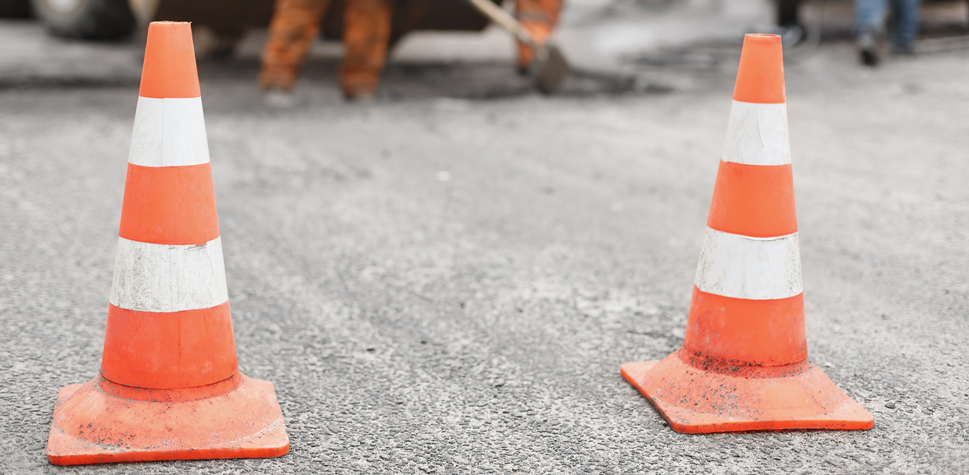 D.E. Gemmill Inc. is your one-stop shop for all of your temporary traffic control needs. We provide on-site contracting as well as a range of products designed to improve signage, safety and communication. Use our products in:
Road and walkway construction sites
Bridge repair projects
Temporary pedestrian walkways
Rolling slowdown operations and traffic detours
Emergency fire, accident and medical situations
Moving work zones
Building construction and maintenance projects
And any other situation in which workers are at risk.
 Establishing a Temporary Work Zone
Temporary work zones should be safe spaces where workers can do their job effectively and drivers can get where they need to go with only a minimal amount of inconvenience. Several factors go into temporary traffic control in these environments, including:
The posted speed limit of the roadway and the types of traffic — vehicle, public transportation, bicycle and pedestrian — that use it.
The minimal amount of stopping distance and size of the buffer zone required to ensure safety.
The hours in which workers will be present and the traffic patterns expected at those times.
The type of terrain and the presence of side streets, on-ramps, schools and other special features nearby.
The length of the project.
And more. Planning for these issues requires trained personnel and expertise. On the job, effective communication and management are needed to respond to evolving situations. In short, your choice of a temporary traffic control contractor is critical.
D.E. Gemmill Inc. has been providing these services since 1986. We know Central Pennsylvania and the surrounding areas better than anyone, and we bring a unique, informed approach to everything we do. If you'd like to learn how we can help your crew work safely, or about the broader role we can play in any upcoming project, contact our office to speak with a representative directly.
Traffic Control Signs
In a temporary worksite requiring traffic control, signs are the main form of communication between drivers and workers. Maintaining safety requires signage that is clear, easy-to-read and gets its message across quickly. Signage must be compliant with laws set out by PennDOT, the Maryland State Highway Administration, related state agencies and with federal legislation such as the Americans with Disabilities Act.
D.E. Gemmill Inc. sells compliant signage for a range of temporary traffic control situations. Our products can be found in construction sites, detour routes and work zones. We offer products for indoor and outdoor use as well as specialty applications such as airports, warehouses, military facilities and more.
Traffic Control Rentals
Renting signage, lighting, cones and other safety equipment is a smart choice for one-off temporary traffic control applications. We have a large selection of traffic control equipment for rent by the day, the week or longer. Get the equipment you need while saving on the cost of buying outright — our experts can work with you to put together a package that helps your crew stay safe in any environment. Contact our team today to get started.
Whether you're looking to rent or buy, you can view our current inventory in our online store or by visiting our retail location at 85 N. Belmont Street in York, PA. We also offer on-site service from our SOS mobile storefront — just call our office directly for details.