Bollards & Traffic Barrier Installation in Pennsylvania & Maryland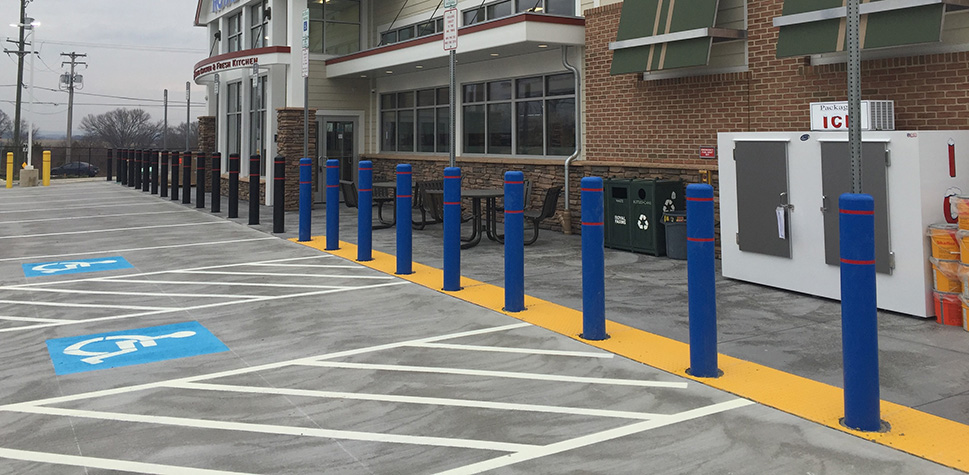 Bollards and Traffic Barrier Installation
Bollards are important forms of physical traffic control used to direct vehicles, protect workers and pedestrians and secure sensitive areas. Different bollards and barriers are available to meet different application requirements — choosing the best product for your needs requires a careful consideration of several factors and, often, consultation with an expert.
 Our Products
D.E. Gemmill Inc. supplies and installs traffic control bollards for clients in Pennsylvania, Maryland, Delaware, New Jersey, and Virginia. We work with construction crews, public works departments and other clients. You may need your bollard installation for a shopping plaza parking lot, a temporary construction site or for any of the other number of possible applications. To every project, we bring an informed perspective on each state's legal requirements as well as other practical considerations. Count on us for the following:
We offer the above products for sale or rent from our online store, retail location and mobile service truck. Follow the links on this page for details or contact a representative directly for assistance.