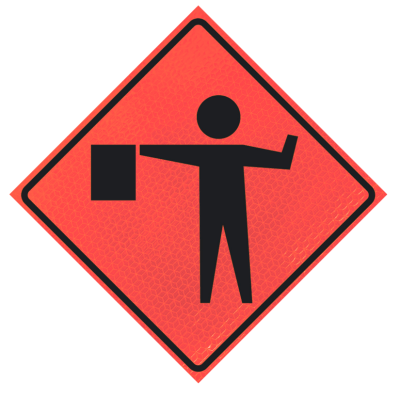 Traffic Control Products
Showing 1–9 of 71 results
Oncoming traffic is a serious threat to road work crews and construction crews working near roads. Taking steps to manage the flow of traffic — and make drivers aware when workers are present — is of critical importance. Effective traffic control equipment must be visible, easy to use, and understandable to drivers. Meeting regulatory requirements is only one component of this.
For quality traffic products, shop the D.E. Gemmill Inc. online store. Through our consulting services, we have been an industry leader in traffic safety on the job since 1984. Our online and brick-and-mortar retail stores make quality equipment available to professionals throughout Central PA and beyond.
All of Your Traffic Control Equipment in One Place
Browse our categories above to learn more about our selection of traffic control equipment, including:
Traffic control signs: Lightweight roll-up reflective signs offer a convenient option for road work crews on the move. Available products meet MUTCD standards and come with changeable message overlays to accommodate various working needs.
Lightbars and personal safety lights: Products in this category include personal flashlights and headlamps as well as standard safety cones, beacons, and more — everything you need to stay safe on the night shift.
Stop/slow paddles: Stop and slow paddles are the most basic way to direct traffic on the job. We offer multiple sizes, including roll-up options with durable ABS handles.
Traffic control flares: Our multipurpose flares are convenient signaling devices that are suitable for use in emergencies or as a handheld traffic wand as the situation requires. Many products come with purpose-built storage kits to help you stay organized.
Traffic wands: Our battery-powered traffic wands offer long life and easy visibility, as well as shatter resistance in cold weather. These wands are a great replacement for traffic control flags. Multiple flashing functions allow you to choose the most effective option for any situation.
Looking for something not listed online? Call or contact our store directly for assistance. It's likely we can find what you're looking for, create a custom order, or recommend an alternate product that will fit the bill equally well.
Shop Traffic Control Products Online, In-Person, or On-the-Job
At D.E. Gemmill Inc., we offer three convenient ways to shop:
Through our secure online store — offering high-quality products, fast shipping, and a satisfaction guarantee.
Through our retail location — at 85 N Belmont Street in York, PA.
Through our SOS — Safety-On-Site — trucks that offer mobile traffic control product sales within 150 miles of our headquarters.
Whichever way you prefer to buy traffic control equipment, count on D.E. Gemmill Inc. for value, quality, and expertise. We would be happy to discuss the requirements of an upcoming project with you and put together a package of products that meet your regulatory needs and keep you and your crew safe while you work.
We also carry a wide selection of high-visibility reflective clothing, protective headgear and hard hats, women's safety clothing, and other products for construction, roadwork, and the skilled trades. Everything is carefully sourced from our network of trusted suppliers. Browse our catalog to explore your full range of options.
Your One-Stop Shop for Traffic Control Products & Contracting Services
In addition to retail sales, we also offer a variety of traffic contracting services for roadwork crews involved with projects of any size. Whatever your traffic control needs may be, D.E. Gemmill Inc. can help – call or order online today!