Highway Pavement Markings in the Mid-Atlantic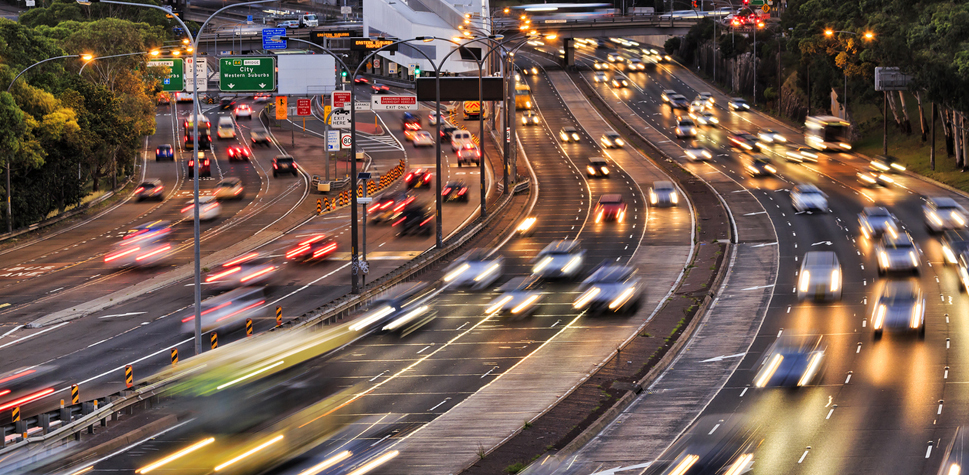 D.E. Gemmill, Inc. is a longstanding expert in highway pavement marking in Pennsylvania and surrounding states. We are known for the high quality of our work and for the service we provide throughout Pennsylvania and beyond.
We have been performing both long and short line painting on highways and roads in the region since 1986. Thanks to our fleet of well-maintained vehicles and our expert staff, we can quickly turn around any project.
To request a quote or learn more about our services, contact our headquarters by phone or email.
Highway Pavement Marking In Pennsylvania and Surrounding Areas 
D.E. Gemmill, Inc. is equipped to provide the following asphalt striping and highway markings in Pennsylvania and surrounding states:
Long line painting: Long line painting involves the use of a specialized truck to paint traffic lines on long stretches of a highway or roadway. Paint is applied as the truck moves, which makes it easy to complete big projects quickly.
However, to deliver the best results, advanced planning is required. D.E. Gemmill, Inc. can provide complete layout and design consulting to ensure your project gets completed correctly. Other long line painting services include repainting and maintenance, temporary and shadow line striping, and more.
Short line painting: Short line painting encompasses all work that can't be completed with a long line truck. This includes markings such as stop bars, crosswalks, speed tables, arrow legends and other fine details that require hand application. Our team brings attention-to-detail to these and other projects, ensuring they are completed according to your specifications every time.
A large highway project may involve a combination of long and short line painting services. Save time and money by working with a company that specializes in both. For more information, get in touch with D.E. Gemmill, Inc. directly.
Paint Options
Different highway painting applications require different types of paint. To meet the needs of all our customers, we offer several choices:
Conventional paint: Conventional paint is a budget-friendly option for temporary applications and other projects where keeping costs down is essential. Its main drawback is that it requires more frequent restriping than more expensive options.
Epoxy paint: Epoxy paint lasts five to seven times longer than conventional paint, which means lower maintenance expenses over time. As a result, epoxy is the best choice for high-traffic highway striping and other heavy-duty applications.
Thermoplastic paint: Thermoplastic paint is a type of epoxy paint that contains small glass beads that increase nighttime visibility. Like all epoxy products, it's also long-lasting and durable, making it ideal for busy roads.
 Who We Serve
We provide asphalt striping for state highways, county roads, municipal roads, shopping center driveways, private roads, railroad crossing pavement marking solutions and more. Though we started small, our service area has expanded over time and now offer asphalt stripping in Pennsylvania, Maryland, Delaware and Virginia.
No job is too complex for our team — we specialize in meeting demanding project requirements on time and budget, and completing all work to a high standard of quality.
D.E. Gemmill, Inc. in Action
Check out our Project Profiles page to see for yourself some of the work we've done for private companies and government agencies near you.