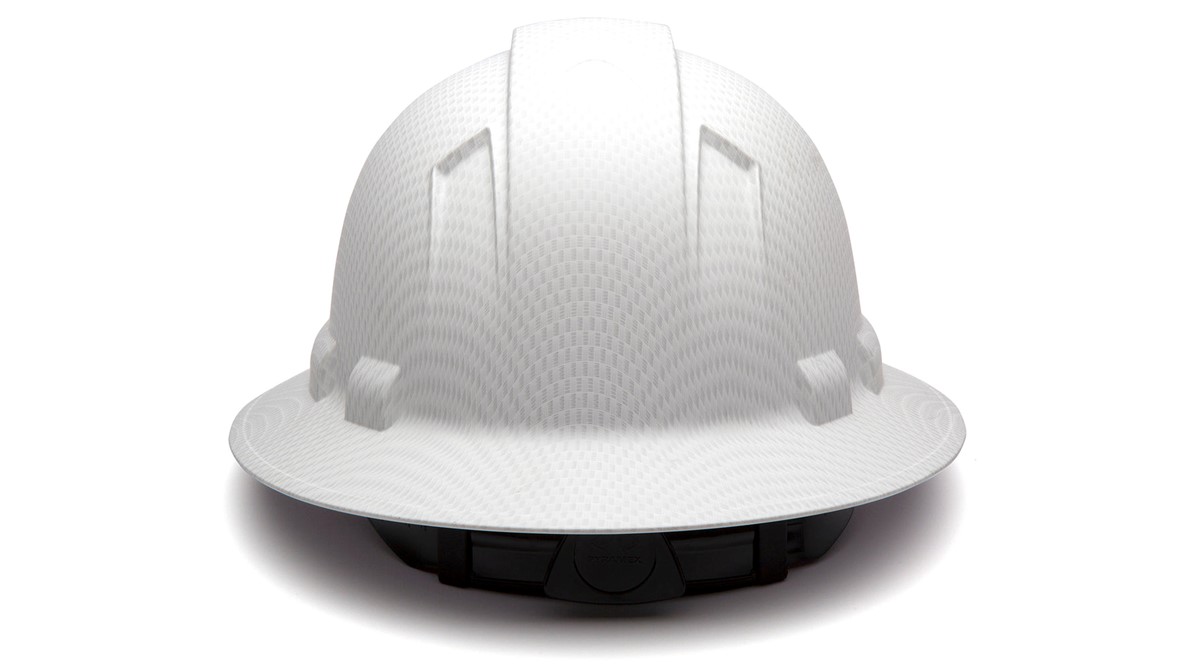 Hard Hats and Head Protection for Sale
According to the U.S. Centers for Disease Control and Prevention, traumatic brain injuries (TBI) caused by bumps, blows, or falls account for 2.8 million ER visits, hospitalizations, and deaths in an average year. Proper safety helmets and other protective clothing is the first line of defense against TBI and a vital investment for any worker who spends time in dangerous environments.
Fortunately, D.E. Gemmill Inc. has a wide range of construction hard hats for sale online. We carry products by manufacturers we trust and that are certified to the appropriate ANSI and other standards. On this page, you'll find our current inventory of head protection equipment — including high-vis safety hard hats, hearing protection, fire-retardant hoods, face liners, and more.
Our Selection of Construction Head Protection Products
Since our founding, we've made it our goal to be a safety partner to construction and road work crews, manufacturing workers, and other professionals who face frequent on-the-job hazards. D.E. Gemmill is proud to offer a wide variety of different types of hard hats to help protect you and your employees. Our selection of different types of hard hats and head protection includes:
Full-brim, vented, and non-vented hard hats made from HDPE or ABS, and compliant with ANSI/ISEA Z89.1, Type 1, and Class C, E, and G requirements.
High-vis hats and helmets that offer additional safety when working around moving vehicles or in low-light conditions.
Gateway protective earmuffs with soft, comfortable cushions, independently tested and confirmed to a 29 noise reduction rating.
Nomex blend fire-retardant hoods with UL certification to NFPA 1971-2013 Edition standards
Replacement parts including skull guard ratchet components for standard construction helmets
Browse our inventory and learn more by visiting individual product pages, and don't miss our full line of women's construction hard hats. Looking for something you can't find here? We'd be happy to help. As a longstanding safety leader, there's a good chance we can source any specific or specialized item from one of our partners. Contact our office to speak with a team member.
Buy Your Hard Hats Online With D.E. Gemmill Inc.
At D.E. Gemmill Inc., safety is more than just a precaution. It's the core of our business, and something we know intimately well.
Unlike hardware stores and construction supply companies, we are exclusively dedicated to providing personal protective equipment and related services. This means that not only do we have one of the best inventories of carefully chosen products, but we also have the expertise necessary to recommend the right hard hat for any job.
As a result, you can shop with confidence in our online store, or contact our office to get a recommendation based on your specific working and regulatory requirements.
Shop Our Safety Apparel Store Online or In Person
Shopping online is the easiest way to get quality construction head protection from D.E. Gemmill Inc. delivered to your door. Our fast, reliable shipping and customer-satisfaction return policy lets you shop with ease. However, if you're in the York area in PA, consider stopping by our flagship retail store at 85 N Belmont Street. There, you can explore our full selection of products and try out for yourself any of the full-brim, high-vis hard hats we have available for sale.
We also operate our SOS — Safety-On-Site — mobile safety apparel store, providing sales and service for businesses within 150 miles of our headquarters. Save the hassle and bring the store to you! Call today to book a visit at your convenience.