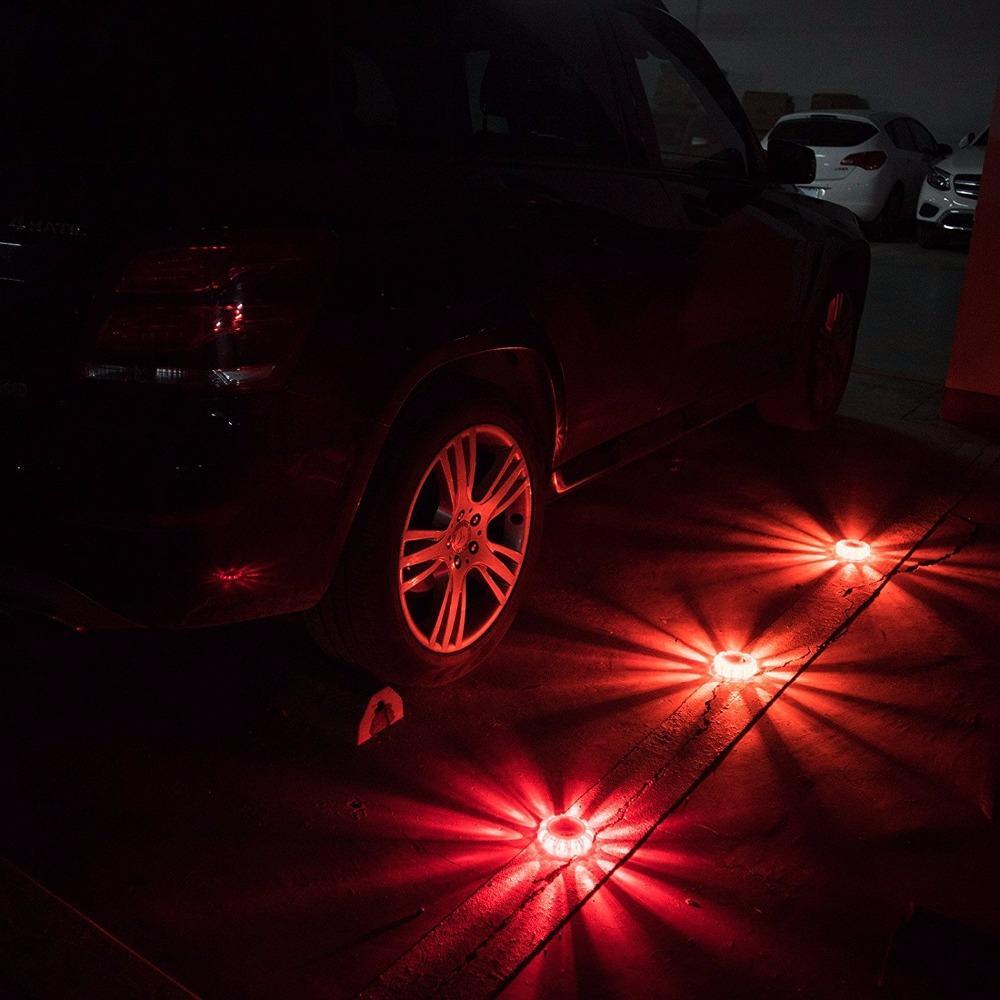 Traffic Control Flares
Showing 1–9 of 13 results
In the event of an emergency, it's vital that you warn other motorists of the upcoming accident or obstacles blocking the roadway. Notifying others is especially important if drivers must move out of the lane to get past the incident. Potential hazards include accidents, tree limbs or other debris lying in the roadway. One way to grab the attention of motorists is through traffic control flares.
Capture Attention With Traffic Control Flares
Traffic control flares use a bright light to attract the attention of other drivers on the roadway. They work particularly well in the dark because their color is much more noticeable then. Once a driver sees road flares in the lane, they know that there is a problem ahead. You can use road flares to direct traffic into another lane or route until a flagger or cones are available.
When you use a traffic control flare, you help keep other vehicles away from the scene of an accident or unexpected road closure. They stay safe and it allows you and other first responders ample space to do your jobs.
Find Traffic Control Flares for Your Operation
Given the limitations of traditional road flares, many companies now make LED versions for more safety and longevity. LED flares are valuable and safe to use in numerous situations. Some of the LED traffic control flares D.E. Gemmill Inc. sells include:
Aervoe Baton LED Road Flare Kit: This LED road flare kit is crushproof and impact resistant. Each flare comes with five light flashing patterns. They can be attached to metal surfaces or held as a safety wand. Their lights are visible for up to one mile.
Aervoe Universal Road Flare Kit: This kit has four LED flares visible for up to one mile. These flares are rechargeable via car or wall socket. They have seven flash patterns.
Flashback 3 LED Flare Kit: These flares resemble traditional flame ones. However, they are waterproof LEDs. There are three flash patterns and they can run continuously for up to 300 hours.
We offer several other types of road flare packages and accessories in our selection. Traffic control flares are helpful for emergencies, unexpected closures and other traffic delays.
Choose D.E. Gemmill Inc. for Traffic Control Flares Today
D.E. Gemmill Inc. has been in operation since 1986, giving us the expertise to assist people in the traffic control industry. Our team can help you find the high-quality road flares that work best for your operation and budget. All of our products are priced competitively. LED road flares provide lifesaving assistance in many situations, especially since they are easy and safe to use.
Our team services all of Pennsylvania and portions of Delaware, Virginia and Maryland. Our customer support team offers guidance in finding the traffic control flares or other products and services you need. D.E. Gemmill Inc. is proud to provide fast shipping times on our in-stock items.
Please have a look at our selection of traffic control flares above. If you have questions or would like more information, please message us online today.