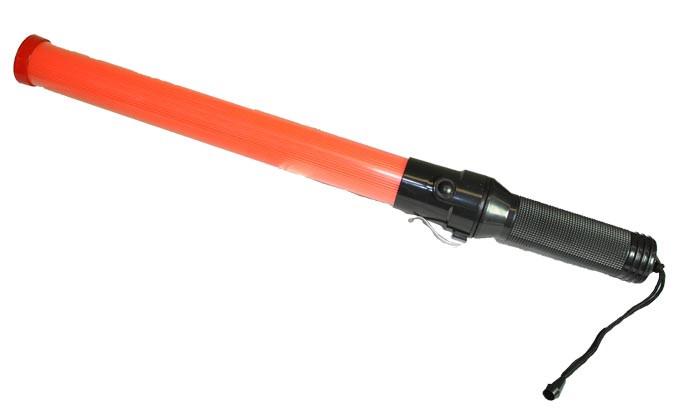 Traffic Wands
Showing the single result
LED Traffic Wands
Incorporating traffic wand flashlights into your job is an essential step to increasing safety. Use one to direct traffic into specific lanes, keep others away from construction areas, prevent accidents and more.
Benefits of Using an LED Traffic Control Wand
Traffic control wands help you control and direct traffic and more. These nightstick traffic wands are useful in numerous situations, especially at night or in low-light. First responders can use traffic control wands to direct vehicles around accidents. Construction workers can use them to tell motorists where to enter and exit a construction zone safely. You could use them to direct traffic at large events, such as concerts or professional sporting events.
Traffic wand flashlights are bright enough for any situation, allowing drivers to avoid any issues and keep everyone safe. Traffic wands are incredibly versatile — you can use them in practically any situation. They call attention to the individual holding it, enhancing the traffic control process. Keep people safe in a worksite, at an accident scene, community event and more.
LED wands are durable and safe. Conventional traffic flares can pose several risks, whereas LED lights are less dangerous and easier to use. LEDs are long-lasting and usable for several months or longer. Increase safety and remove the challenges of conventional flares by using traffic wand flashlights for any situation.
Features of Traffic Wand Flashlights
D.E. Gemmill Inc. carries LED traffic wands for people in industries ranging from road construction to first responders. We offer the Roadside Safety LED Traffic Wand Baton for those who need it. There are many benefits to owning a traffic control device:
The wand is available in red.
You can choose between either 16- or 21-inch options.
The batteries last for up to 100 hours.
The traffic wand lights are visible from up to 3000 yards away.
The LED lights can last for over 100,000 hours of use.
It has a shatter-resistant handle.
There are three light pattern functions — fast flashing, slow flashing and steady.
Direct Traffic With Traffic Control Wands From D.E. Gemmill Inc.
We have been in this business since 1986, allowing D.E. Gemmill Inc. to find the best brands for traffic wand flashlights. Whether you work in construction, control traffic at an event or respond to an accident, our wands can help.
Look into our traffic wand selection above, or contact us online today with your questions.