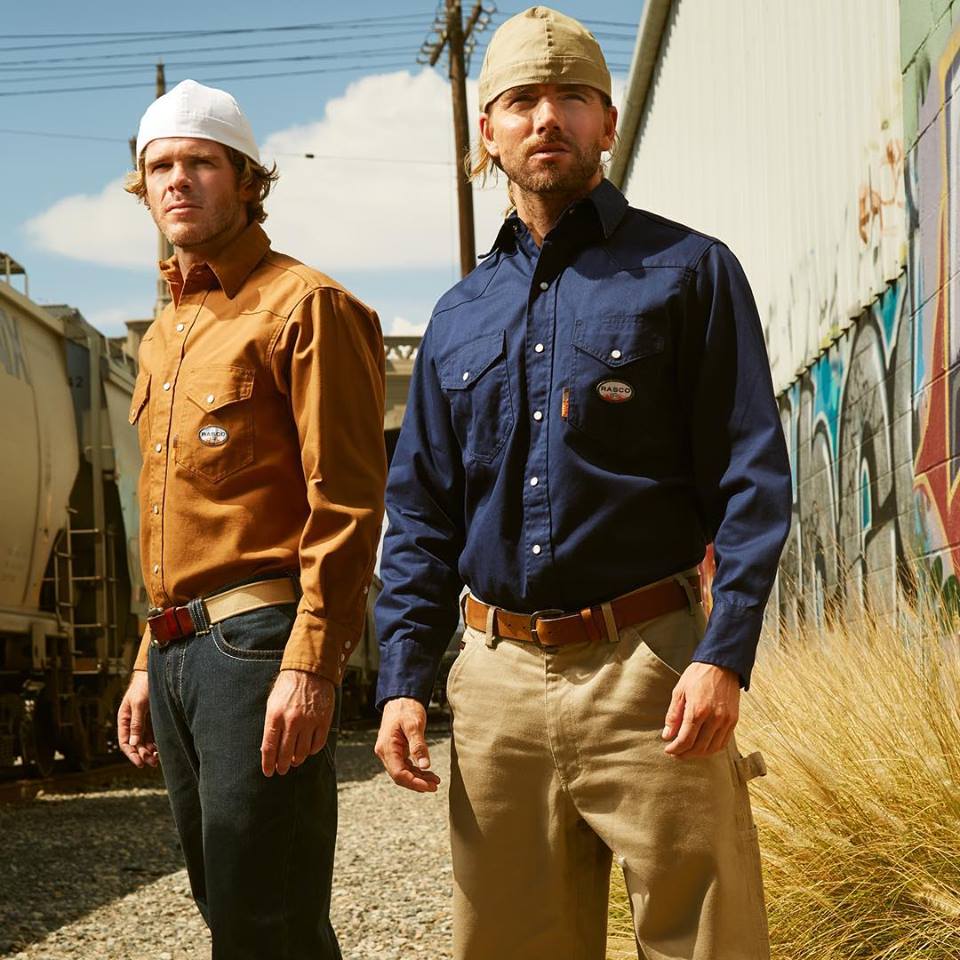 Flame Resistant Shirts
Showing 1–9 of 17 results
D.E. Gemmill Inc. carries flame-resistant (FR) shirts by Rasco and other manufacturers. Available products range from high-visibility work shirts to comfortable Henley tees and more. All products meet NFPA 2112, ASTM 1506 and other relevant standards for flame resistance.
FR shirts are essential when working near sparks, arc flashes and other hazards. FR clothing self-extinguishes flames on contact, preventing ignition and halting accidents before they start. Combine our FR shirts with flame-resistant pants, outerwear and accessories. To browse our full inventory of products, follow the links below.
What to Consider When Buying FR Shirts Online
An FR shirt's arc rating measures its ability to prevent a fire from igniting. The higher the number, the more protection. Fabric with an arc rating of 9, for example, will have a 50 percent chance of transferring enough heat to cause a second-degree burn when exposed to a flame producing nine cal. of thermal energy.
However, when it comes to buying FR shirts, numbers alone don't tell the whole story. Your purchase must meet minimum specifications and regulatory guidelines, but it must also be comfortable, or workers won't use it. Look for products made from breathable fabrics such as chambray denim or cotton. Shirts must also be sized appropriately and meet visibility guidelines if working in low-light conditions.
The D.E. Gemmill Inc. inventory includes multiple sizes, colors and configurations of some of our best-selling FR shirts. If you need help choosing something appropriate for your needs, contact our office by phone or email or stop by our York, PA, showroom for in-person assistance.
Why Buy FR Shirts From D.E. Gemmill Inc.?
We remain exclusively committed to safety apparel and traffic control products. We specialize in these items and know them better than any catalog retailer. As a result, we can offer expert advice based on our more than 30 years of expertise.
We also offer a flexible return policy as well as reliable shipping to anywhere in the country. Whether you shop online or visit our showroom, we are your source for FR shirts, pants and everything else you need to stay safe on the job.