Differences Between Hard Hats and Construction Helmets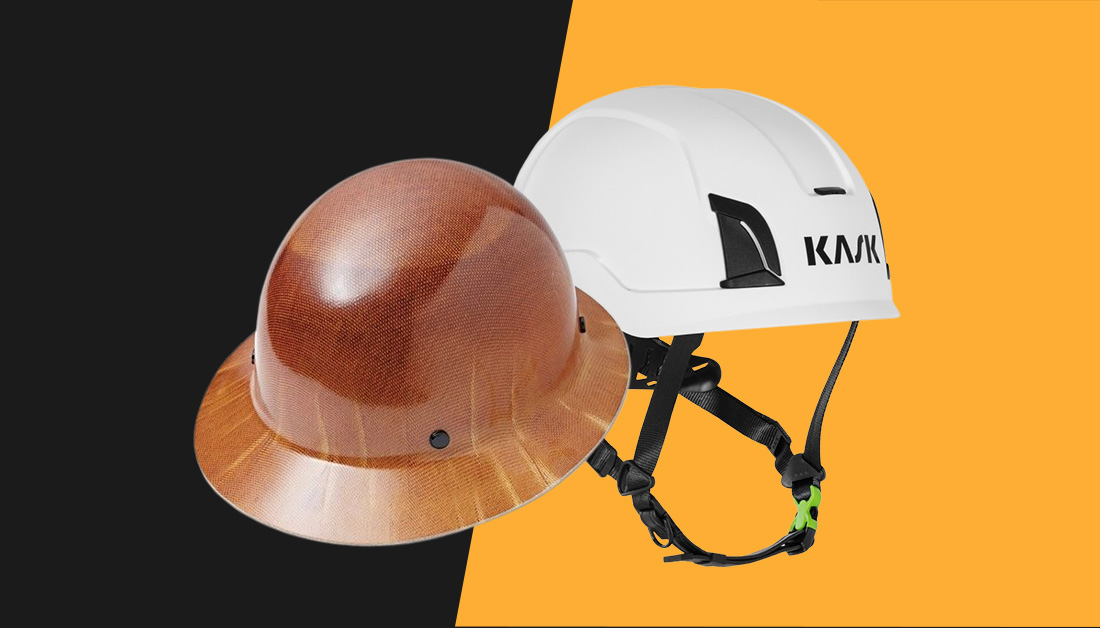 While investing in head protection is a no-brainer for construction companies, choosing the correct gear type can be challenging. There are two primary types of protective head equipment — hard hats and construction helmets. Though these terms are often used interchangeably, they have varying characteristics. This guide will highlight both equipment types and address their differences to make your decision easier.
What Are Hard Hats?
Hard hats protect workers' heads from bumps, blows and falls in industrial workplaces like construction sites, mines and manufacturing facilities. The Occupational Safety and Health Administration (OHSA) requires companies to provide their workers with hard hats to prevent injuries and enforce job site safety.
The American National Standards Institute (ANSI) defines three hard hat classifications:
Class C: Conductive hard hats protect the head from impact but do not protect against electrical exposure.
Class E: Electrical hard hats shield the head from falling objects and up to 20,000 volts of electricity. 
Class G: General hard hats are designed to reduce the impact of falling objects while protecting against electric charges up to 2,200 volts.
What Are Construction Helmets?
Construction helmets also shield wearers' heads from impact. While originally designed for outdoor sports like cycling and rock climbing, this headgear is being repurposed for the construction industry because of its additional safety features.
Construction helmets have built-in chinstraps that prevent them from falling off workers' heads. They also include protective padding inside the helmet and greater impact protection around the back and sides of the head.
Construction Hard Hats vs. Helmets
If you're deciding whether to purchase hard hats or construction helmets for your crew, you should consider the pros and cons of each. The primary areas in which hard hats and helmets differ include:
Features: Construction helmets have numerous built-in safety features, such as chinstraps, head cushioning and sometimes eye protection. Hard hats comprise only a cap shell, lining and back hoop.
Security: Safety helmets typically sit lower on the head than hard hats, with the harness positioned further down the back of the head. This structural difference, combined with the chinstrap, makes this headgear more secure and comfortable for wearers than hard hats.
Price: Because hard hats don't have as many features as construction helmets, they're usually more affordable, selling for as low as $10. Helmets cost upward of $150.
Scope: Hard hats are designed to protect workers from falling objects from above, while construction helmets provide a broader scope of protection, shielding all sides of the head from impact.
Weight: Hard hats are lightweight at less than a pound. Because construction helmets have many added features, they can weigh over two pounds. 
Protect Your Workers With High-Quality Head Protection From D.E. Gemmill Inc.
At D.E. Gemmill, Inc., we're always exploring ways to improve industrial workers' safety with high-quality personal protective equipment. That's why we offer KASK safety helmets engineered for success with high-density safety liners for greater impact absorption and protection. We also provide various hard hats to safeguard workers on the job.
 Browse our selection of protective headgear today!