How to Report a Reckless Driver to PennDOT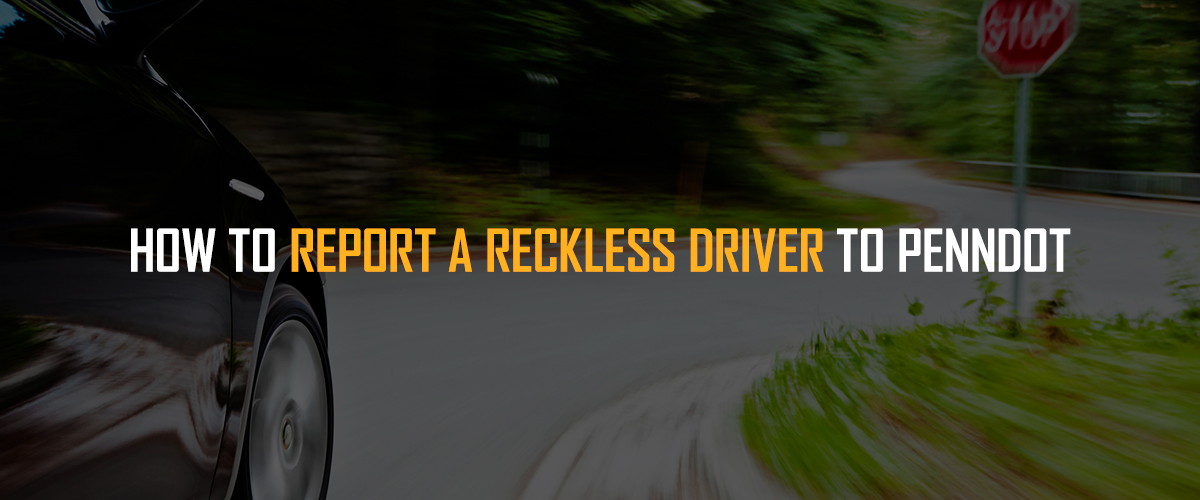 While road rage is common, it's not something to take lightly. One reckless driver can endanger everyone on the road around them, causing serious accidents and even fatalities. That's why you must know how to report reckless driving to PennDOT when you see it.
How to Report Reckless Driving in Pennsylvania
Below are the steps for reporting any reckless driving in Pennsylvania.
1. Collect Evidence
If you encounter a driver exhibiting unsafe behaviors, such as speeding, tailgating, swerving or weaving, note the offending vehicle's identifying characteristics:
License plate number
License plate state
Vehicle make and model
Vehicle color
Distinctive features like bumper stickers or dents
You can either memorize this information or ask a passenger to write it down. 
2. Call 911
While the Pennsylvania Department of Transportation doesn't have an aggressive driver reporting hotline, it works with local and state police to enforce vehicle and road safety. 
Call 911 to report a reckless driver. When you call, tell the dispatcher your location, what the offending driver was doing, what direction they were heading and any information you could gather about the vehicle.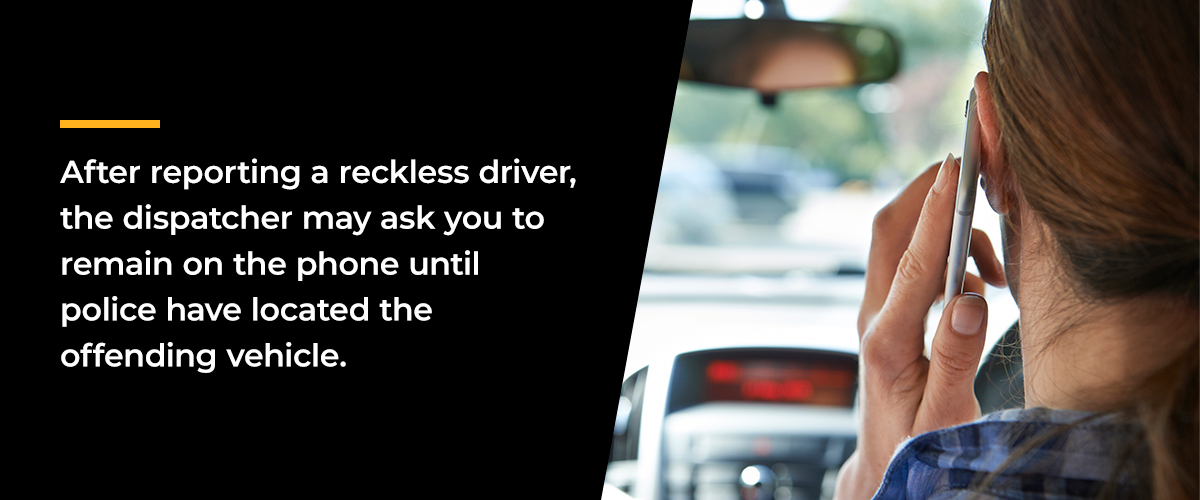 What Happens When You Report a Reckless Driver?
After reporting a reckless driver, the dispatcher may ask you to remain on the phone until police have located the offending vehicle. In more serious cases like a hit and run, authorities may ask you to complete a detailed report in person. 
If you reported a crash, The Pennsylvania Aggressive Driving Enforcement and Education Project may use your data to flag roadways where reckless driving is most common. They can then provide safety training and increase public awareness.
Enforce Safe Driving With Traffic Control Products From D.E. Gemmill
You can contribute to safer driving environments by purchasing traffic control products from D.E. Gemmill Inc. We've provided pavement marking and maintenance products and services in Pennsylvania since 1986.
Contact us to learn more about our solutions!