SOS – Safety On Site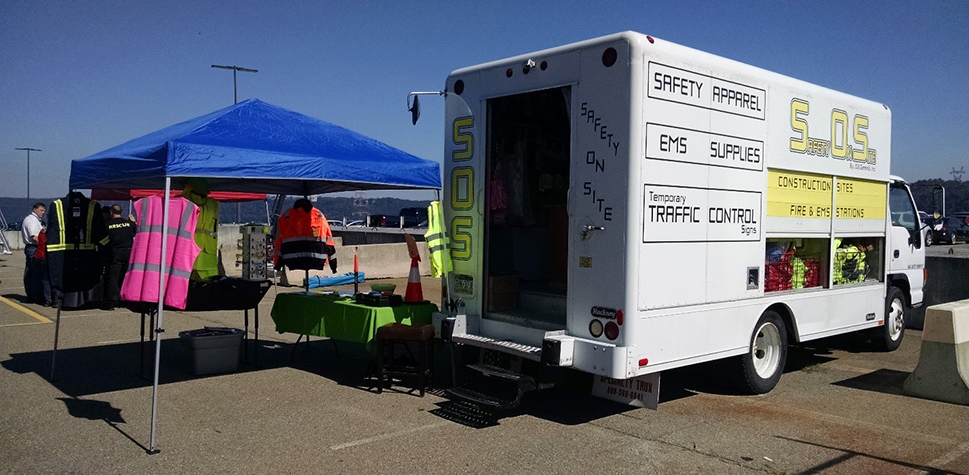 Safety on Site For Maryland and South Central PA
Our Mobile Safety on Site Division can be scheduled to visit any work site to assist safety departments in implementing their safety programs by giving their employees choices from 20 plus manufacturers of safety apparel, protective safety equipment and work boots. S.O.S. can also supply your regular bulk needs for your corporation. Our Mobile Safety truck gives your employees an opportunity for a more convenient shopping experience while ensuring they meet ANSI requirements for your safety program.
We Bring the Store to You
At D.E. Gemmill Inc. we take personal safety extremely seriously, so you can rest assured that we have everything your company would need to ensure your employees remain safe when on various job sites, roadways, or warehouses. Our longstanding expertise in this industry and extensive selection of products gives us the ability to accurately assess your company's needs. Our S.O.S. truck brings safety apparel, personal safety equipment and traffic control products right to your door or jobsite within a 150 miles radius. We customize our S.O.S. stock to meet your company's specific needs and working environment. We can serve your Construction Sites, Industrial Warehouses, and Fire, EMS, or Police Stations while giving your employees the opportunity the purchase all their safety and traffic control needs directly on your site.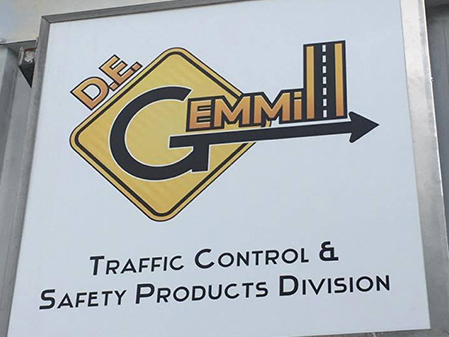 Call Today for Our Mobile Safety Store
Our Mobile Safety on Site is just one of the reasons why D.E. Gemmill Inc. is your best choice for safety apparel and traffic control products for your work zone near York, PA. We can work around your schedule whether that would be before shift starting times, lunch breaks, shift changes, or at the end of your shift. There is no convenience fee to schedule an appointment or to have the truck on your site. We collect payment individually at the time of sale or can invoice your company for bulk payment. To learn more about how we can help you or to request a visit from one of our S.O.S trucks call our office today. Don't forget you can still order online or just stop in to our retail location at 85 North Belmont Street York, PA 17403.