Flame Resistant Overalls
Showing the single result
Flame resistant (FR) overalls provide full-body protection for workers exposed to flames, sparks and other thermal hazards. Overalls fit comfortably over other workwear, making them a good choice for employees who need to go in and out of colder or more dangerous environments with regularity. Their one-piece design means less loose fabric, which means less risk of an accident. As well, large overalls with reflective patches or bright colors are easier to see in low-light conditions.
D.E. Gemmill Inc. carries several options by leading brands, including FR bib overalls by Rasco, FR insulated coveralls by Bizflame and more. Check out our current inventory using the links below or contact our office to speak with a representative.
Our Selection of Fire-Resistant Overalls
Our line of flame-resistant coveralls and overalls from Rasco includes:
Bizflame 88/12 Navy FR Coverall: These lightweight coveralls provide the ideal combination of performance and comfort. From a functional perspective, the two back pockets, sleeve pockets with flaps and double rule pocket provide multiple convenient storage options for smaller items. The elastic waistband and adjustable cuffs with Velcro adhesion offer a flexible, secure fit. And the ARC2 certification means that these coveralls deliver excellent protection against convective and radiant heat.
FR Blue Denim Bib Overalls: These Cat 2 HRC-rated overalls offer reliable protection against fire hazards. The Flameshield 100% cotton denim material is also durable, so you can expect a long life span with proper care. And with two chest pockets with snaps and two reinforced back pockets, you'll have lots of room to store and organize smaller items. Leg zippers running from the ankles to just above the knees make putting on and taking off these fire-resistant overalls a fast, hassle-free process.
FR Heavyweight Coveralls: If you're looking for flame-resistant coveralls that provide excellent protection against flash and electric arc flash fires, these Rasco coveralls will deliver the high level of safety your environment demands. This product will also meet your functional needs with two hip and two snap-closure chest pockets that allow you to keep smaller objects within easy reach. Plus, the elastic waist makes them easily adjustable, ensuring maximum comfort.
FR Insulated Coveralls: These HRC Category 4 Defense coveralls are a reliable choice when working with or near electricity, flammable items or high-temperature environments. The FR Modacrylic insulation also provides much-needed warmth when working outdoors or in colder settings. The two snap-closure chest pockets and two hip pockets will meet your functional requirements by helping you organize smaller tools, writing instruments and other objects more efficiently.
What to Consider When Buying Overalls Online
FR overalls come in a range of styles and configurations. Some things to consider when shopping online include:
Bib or coverall: Bib-style overalls don't cover the arms, but coveralls do. As a result, they offer freer movement but less protection. They are also a good choice for hot environments where full coveralls wouldn't be comfortable.
Insulated or not: Most FR coveralls are made from durable, breathable denim or heavy cotton for all-weather use. We also offer insulated options for extreme cold conditions.
Size and color: Visit individual product pages to find sizing and color options for our FR overalls.
D.E. Gemmill Inc. offers a comprehensive satisfaction guarantee and a full exchange/return policy to make shopping online risk-free. If your purchase doesn't meet your expectations or is the wrong size, return it and have our team recommend something more appropriate.
Why Buy Overalls From D.E. Gemmill Inc.?
With more than 30 years of expertise, we are your partner for everything you need to prevent occupational injuries. Visit our York, PA, retail store for in-person assistance or shop online and enjoy fast, reliable shipping anywhere in the country. If you're looking for a particular type of FR safety overall not listed on this page, contact us directly. We can fulfill most custom orders or recommend a suitable alternative.
When you choose us for flame-resistant overalls and other products, you'll also have access to our knowledgeable staff that can help you select the most appropriate safety apparel for your needs and budget. You'll have confidence that you're getting the best value for your money.
Order Your Fire-Resistant Overalls Today
Check out our selection of flame-resistant coveralls and overalls and place your order online today. If you have questions or need assistance, call our corporate office at 717-755-9794 or our retail store at 717-747-1391 and we'll be happy to help. You can also complete and return our online contact form. 
SAFETY APPAREL AND TRAFFIC CONTROL PRODUCTS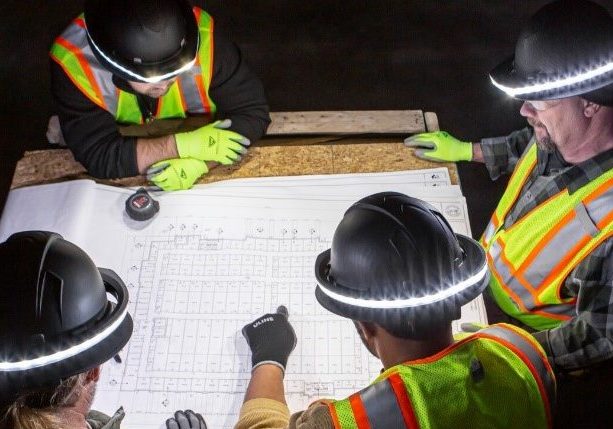 D.E. Gemmill Inc. is your source online for safety apparel and traffic control products. Our online safety store is here to equip your team for the job.  Since 1986, safety has been our main priority. We understand the need for high-quality equipment that is priced to fit your budget and clothing that's tough enough for demanding jobs.
Safety Apparel and High-Visibility Clothing
Safety apparel is a broad category of products that includes flame-resistant clothing, protective eyewear, hard hats, protective footwear and more. In a busy work environment where hazards are present, safety apparel is critical to preventing injury. Without it, a minor incident can quickly turn serious and lead to accidents with far-reaching consequences for both workers and employers.
D.E. Gemmill carries:
If you're unsure what construction safety clothing and gear to buy in our store online, consider:
Safety standards. If your jobsite requires specialized apparel because there are moving vehicles or other heavy equipment, safety apparel can help your workers stay aware of one another.
Fit. Ensure your workers dress appropriately by supplying them with safety apparel that fits properly.
Color requirements. Neon colors help those on and off your jobsite be aware of your workers, whether on the highway or in a construction zone. Bright colors save lives.
If your business needs to order bulk quantities of safety apparel or you need to outfit your workers with more than one piece of clothing, get in touch with us. We can customize and deliver your safety apparel in the sizes and styles you need. And if you're within 150 miles of our York, PA retail location, we can come to you with our Mobile Safety on Site (S.O.S.) truck.
The Mobile S.O.S. truck makes it possible for your workers to choose their own safety apparel. Talk to us ahead of time, and we can quickly stock the S.O.S. with all of the sizes, styles and colors your workers need to stay safe on the job.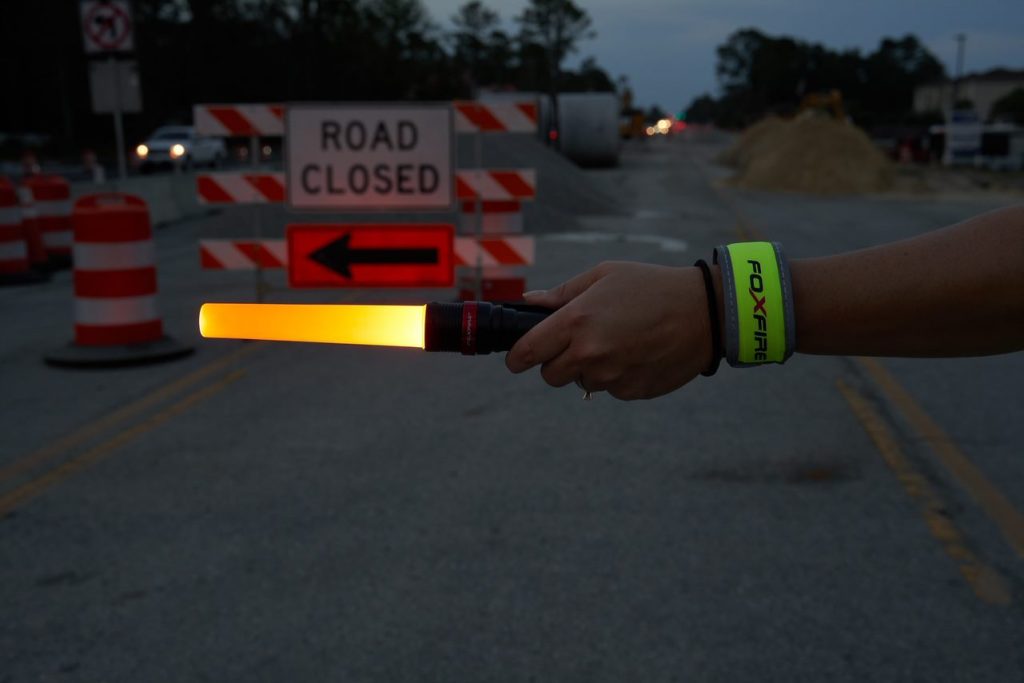 Traffic Control Products
Traffic control products for sale at D.E. Gemmill Inc. include light bars, flares, wands, warning lights, temporary traffic control signs, sign stands and more. These and related products help roadwork crews do their jobs safely and efficiently.
Investing in reliable equipment not only helps avoid accidents. It also improves employee morale and productivity while keeping traffic flowing smoothly. Search our online store for products such as:
D.E. Gemmill has experts ready to help you choose the right products. As experienced contractors, we don't just sell safety equipment — we use it ourselves every day. So, if you're not sure what to order, just ask! We can review your job requirements and help you choose the traffic gear that's right for you.
Fall Protection Equipment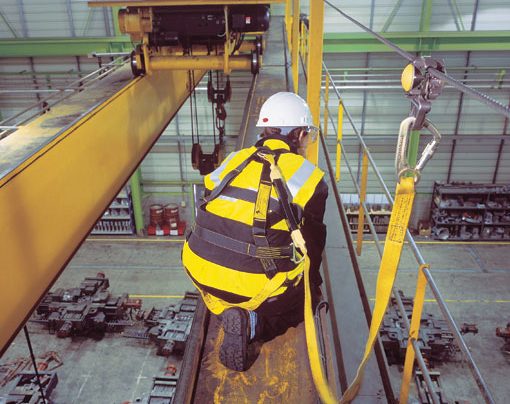 Ensure your jobsite and workers comply with OSHA regulations and prevent unnecessary injury with our fall systems, designed to keep your workplace as safe as possible. If you work in roofing, construction, utilities or another industry that requires working at heights, it's in your best interest to use the fall protection gear that will protect you, your workers and your business.
At D.E. Gemmill, we carry:
Full-body harnesses
Lanyards
Carabiners
Snap hooks
Prevention barriers and other OSHA-compliant fall protection equipment
If you don't see the work zone traffic control products you need at our online store, stop by our York, PA retail location. We're conveniently located for customers in Pennsylvania, Maryland, Delaware, New York, New Jersey and Virginia. You or your workers can come in, view our selection and try on the equipment that will make your jobsite safer and OSHA compliant.
Follow the links on the left to browse the main sections of our online catalog. You can also contact our office directly for assistance. Alternately, if you're in the Central PA area, visit our safety store retail showroom in York for a more hands-on experience.
WHAT TO CONSIDER WHEN BUYING SAFETY APPAREL AND TRAFFIC CONTROL PRODUCTS
There are several considerations that will impact your choice of safety apparel and traffic control products. The first is the condition of your job site. Will workers be exposed to heat, flames or electricity? Will they be working outside or among moving vehicles? Will they be required to go into confined spaces or areas where visibility is poor? What about corrosive liquids and chemical fumes?
Ultimately, you know your business better than anyone and can determine which products are necessary to ensure a safe working environment. At D.E. Gemmill, our safety apparel is rated Class 2 or Class 3, so you can be sure to get the clothing that's appropriate for your job site's specific hazards.
When buying traffic control products or safety apparel, you also need to know you're getting the best value for your money. Choosing a durable product that will deliver on its promises requires doing your research ahead of time and working with an experienced supplier. D.E. Gemmill Inc. carries items by leading brands such as Rasco FR, ML Kishigo, Ariat, GSS, Aervoe and others — manufacturers whose products we know and trust. Get in touch with a representative for help choosing the best items for your needs.
WHY BUY SAFETY APPAREL & TRAFFIC CONTROL PRODUCTS FROM D.E. GEMMILL INC.?
For over 34 years, D.E. Gemmill has built a reputation for providing outstanding products and services to businesses in the construction and paving industry. We're contractors, too, so we understand the products you need to get your job done safely.
Expert advice is only one part of what sets D.E. Gemmill Inc. apart from other traffic control and safety apparel suppliers. We also offer fast, reliable shipping to customers across the country as well as an exclusive return policy that guarantees your satisfaction. We carefully select all items on our online store to ensure they meet the high demands of our clientele. As a result, it's easy to shop online with confidence.
If we don't have what you're looking for in stock, our team can either recommend an alternative or source it from one of our partners. For years, we have specialized in helping businesses with unique safety requirements find the apparel and other solutions they require.
At D.E. Gemmill, your safety is our business. For more information about our products or to purchase online, contact us today. If you are in the Central PA area you can visit our safety apparel store near you today!